"KURINTE-A EX ALCOHOL PLUS"
Keep your eye open!!
Now we have already lunched the new products of KURINTE-A EX ALCOHOL PLUS.
What is KURINTE-A EX?
High-concentration ethanol (50% blended) High-performance water blended for instant sterilization and long-lasting antibacterial effect 100%.
Naturally derived ingredients are used, which is safe, secure and environmentally friendly.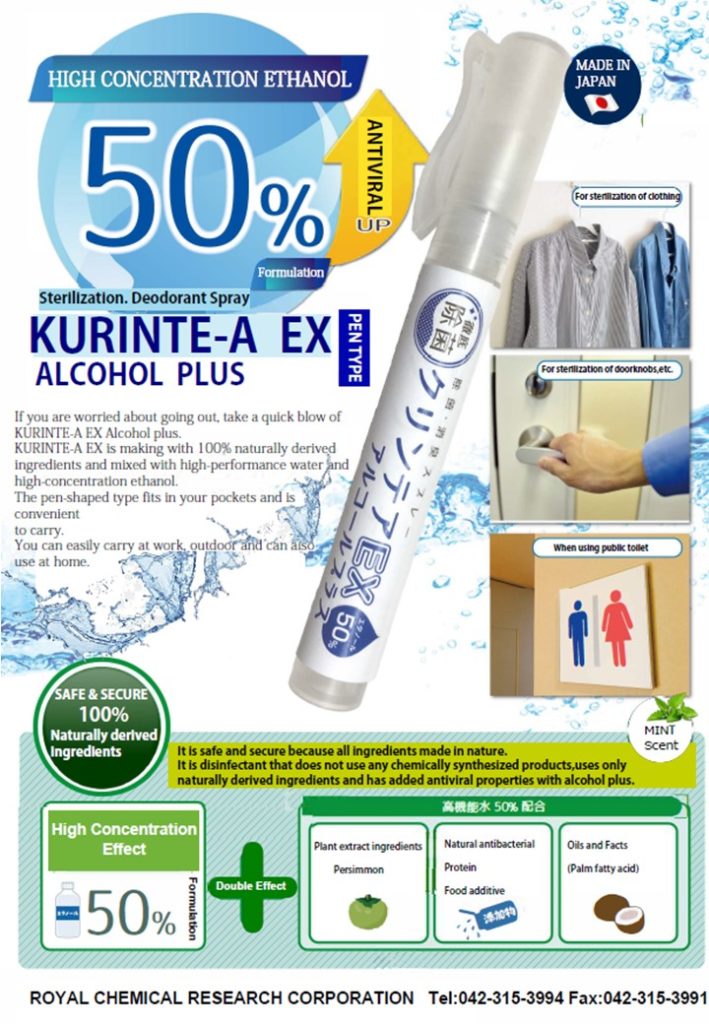 It is a sterilizing effect of KURINTE-A EX in places where you are concerned about the smell of pets and the smell of cigarettes.
You can create a comfortable space by blowing a virus, odor, or germs from your car.
The new "KURINTE-A EX ALCOHOL PLUS" is finally here!
You can order directly from our website or can contact with e-mail.